The above videos were taken at previous Nantucket Daffodil Festival Events.
2023 Nantucket Daffodil Festival Events
Check back for updates on the events planned for 2023 Nantucket Daffodil Festival!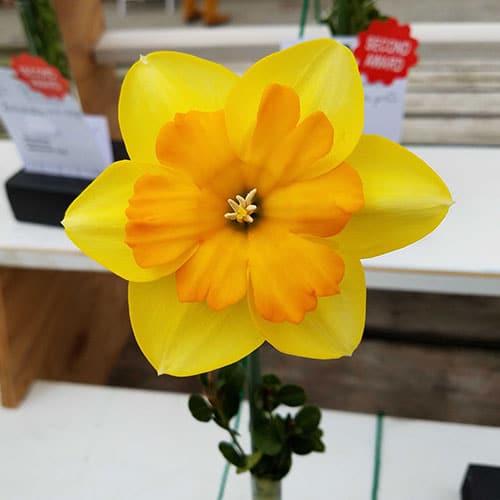 The 47th Annual Daffodil Show by the Nantucket Garden Club will be held in the greenhouses at Bartlett's Farm on Saturday, April 29 from 2-5pm & Sunday, April 30 from 10am to 4pm. This year's theme is "Seas of Daffodils."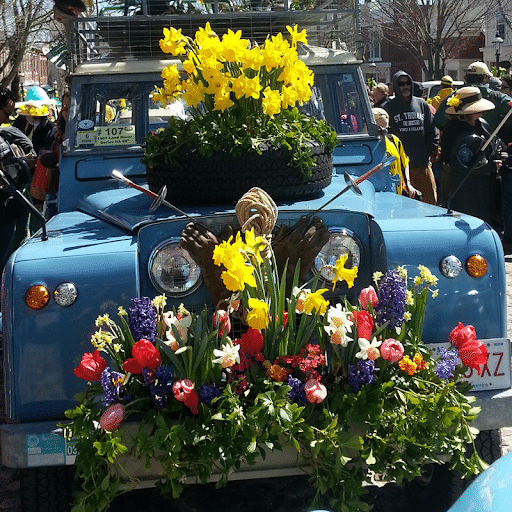 Car Parade & Tailgate in 'Sconset
Antique Cars & Motorcycles will proceed to Main Street starting at 9:30am on Saturday, April 29. Visitors can view them until just before 12 noon, when they will parade out to 'Sconset. The Tailgate Picnic in Sconset is from 12:30pm to 3pm.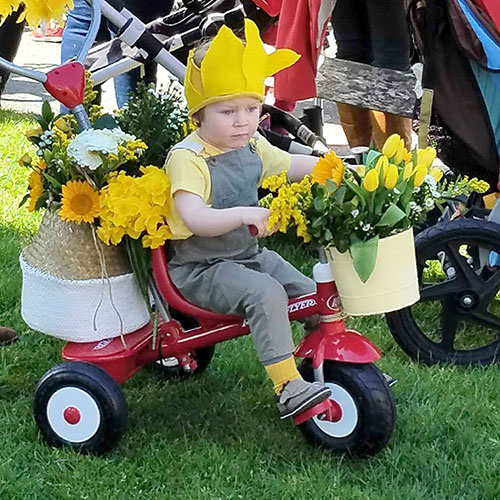 Daffy Events at Children's Beach
Daffodil Festival events will be held at Children's Beach on Sat. April 29 10:30 am – 2:30pm. As of Feb. 2, these include: Daffodil Hat Parade, Daffodil Children's Parade, Giveaways, Live Entertainment, NiSHA Dog Parade. 
History of Nantucket's Daffodil Festival
Now, decades later, the Daffodil Festival on Nantucket includes art shows, a pet show, tours, exhibitions, contests, lectures, and, of course, the Garden Club's annual Nantucket Daffodil Flower Show. There are activities for all ages, and faithful festival-goers dress up for the occasion and participate enthusiastically.  In addition to the Antique Car Parade, window decorating contest, and the famous 'Sconset Tailgate Picnic, the Nantucket Island Chamber of Commerce organizes a Daffy Hat Contest, a Children's Parade featuring decorated bikes, strollers, wagons, and other self-propelled vehicles, and a family picnic at Children's Beach. The Pine Woods Morris Dancers perform throughout the day at various outdoor locations.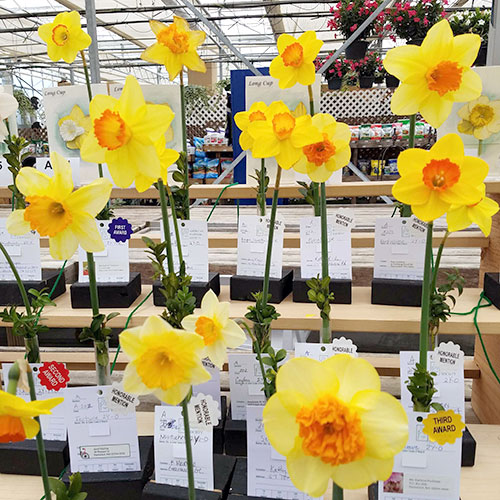 Nantucket Garden Club Daffodil Flower Show
A few years after the Nantucket Garden Club started the Nantucket Daffodil Show, several involved community members decided to organize a classic car parade followed by a tailgate picnic that same spring weekend. The first year, 19 cars participated in the "First Annual Nantucket Garden Club Vintage Motor Car Outing" on April 22, 1978. By 1981, more than 35 antique vehicles were showcased in the parade, and just two years later, 80 cars were registered and 40 more crashed the party. For 2023, the parade will include dozens of decorated vintage cars and some vintage motorcycles that will be lined up on Main Street for viewing before they parade out to Siasconset for the Tailgate Picnic.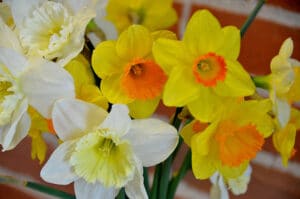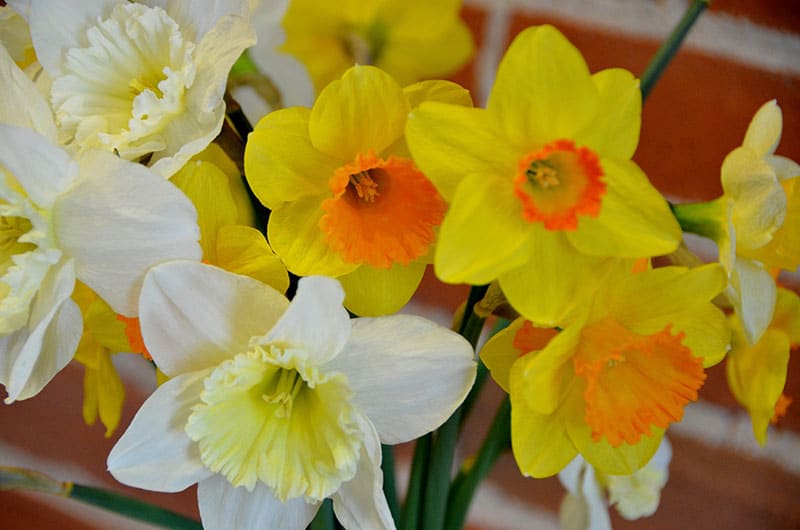 I wandered lonely as a cloudThat floats on high o'er vales and hills,When all at once I saw a crowd,A host, of golden daffodils. William
Read More »
Each year, Nantucket's Daffodil Festival Weekend brings abundance upon the island. Millions of daffodils bloom; the visitor season begins; antique cars arrive in droves; and extra ferry trips added to the schedules!
Yesterday's Island ,Today's Nantucket
The Flower Power Party was established in 2018, in partnership with N Magazine, to benefit the Nantucket Historical Association.  This blooming event has transformed into the ultimate kick-off to Daffodil Weekend over the past few years. 
Many island non-profit organizations depend on donations to continue their many efforts that benefit our island community.