Now, decades later, the Daffodil Festival on Nantucket includes art shows, a pet show, tours, exhibitions, contests, lectures, and, of course, the Garden Club's annual Nantucket Daffodil Flower Show. There are activities for all ages, and faithful festival-goers dress up for the occasion and participate enthusiastically.  In addition to the Antique Car Parade, window decorating contest, and the famous 'Sconset Tailgate Picnic, the Nantucket Island Chamber of Commerce organizes a Daffy Hat Contest, a Children's Parade featuring decorated bikes, strollers, wagons, and other self-propelled vehicles, and a family picnic at Children's Beach. The Pine Woods Morris Dancers perform throughout the day at various outdoor locations.
The Nantucket Island Chamber of Commerce is planning these events for Saturday, April 29, 2023:
Daffy Hat Pageant
Children's Beach Bike Parade
Antique Car Parade on Main Street, Nantucket
Tailgate Picnic in Siasconset
NiSHA Daffy Dog Parade
Daffodil Festival Bazaar
Family Events at Children's Beach
 
And, of course, at 2pm on Saturday, April 29 the Nantucket Garden Club's fabulous 47th Annual Daffodil Show opens to the public at Bartlett's Farm. This show — a display of thousands of daffodils – has a theme of "Seas of Daffodils."  The Daffodil Show continues on Saturday until 5pm and is open on Sunday, April 30 from 10 am to 4 pm.  On Saturday only, a free shuttle will transport visitors from downtown at 10 Washington Street to the show at Bartlett's Farm starting at 2pm.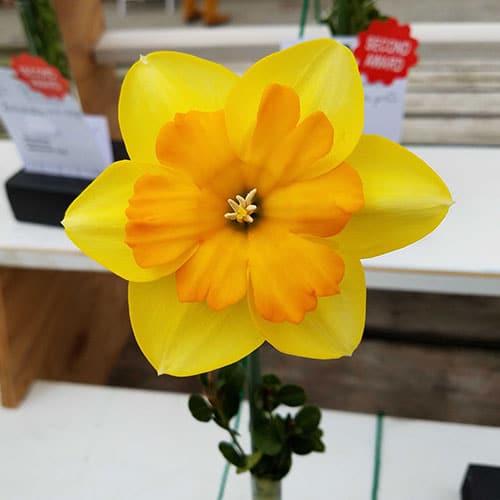 Did you grow the perfect daffodil, create a bright daffodil arrangement, or take a stunning daffodil photo? All of the above? Share them by entering the Nantucket Garden Club's virtual Daffodil Show!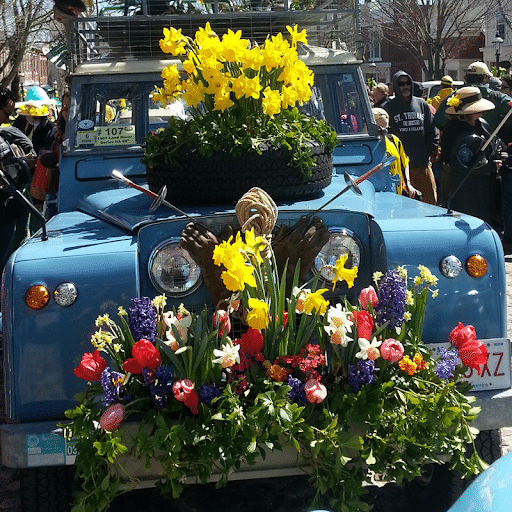 Decorate your antique car in Daffodil Festival style, don your daffy best, and go for a drive. Upload a photo of your decorated car or Daffy, and plan to attend in-person next year!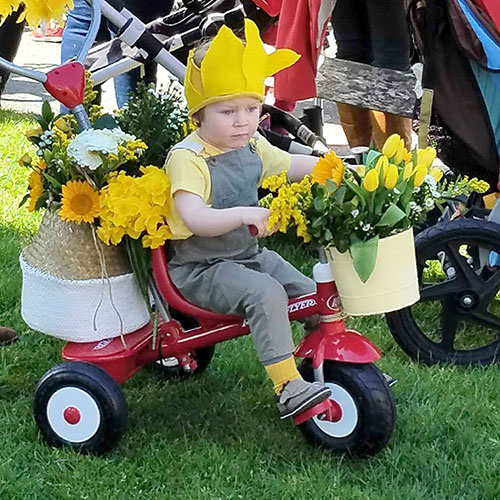 Help your children adorn their bikes with daffodils and go for a ride on one of our island's beautiful bike paths (or where ever you are located)! Upload a photo of your decorated bike!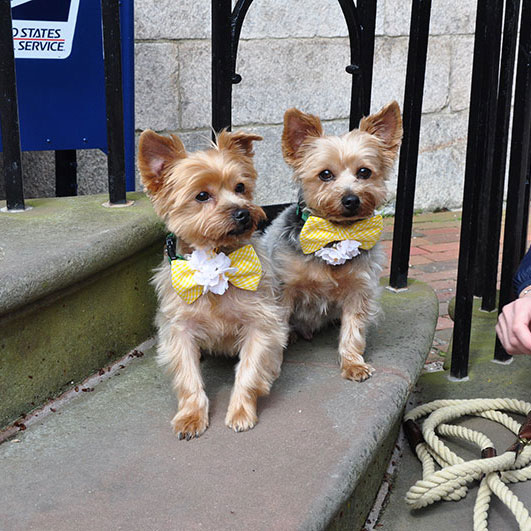 Dogs, cats, bunnies . . . when the Daffy Pet Parade is virtual, any animal can participate! Upload photos of your animal donning their Daffy Best. NiSHA will choose winners, and Geronimo's will provide prizes.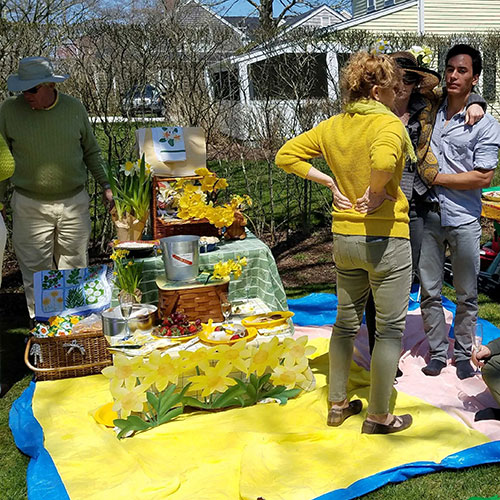 Order a daffodil inspired picnic from a Nantucket restaurant, takeout establishment, or bakery, and enjoy it at your favorite island park or beach or your own back yard!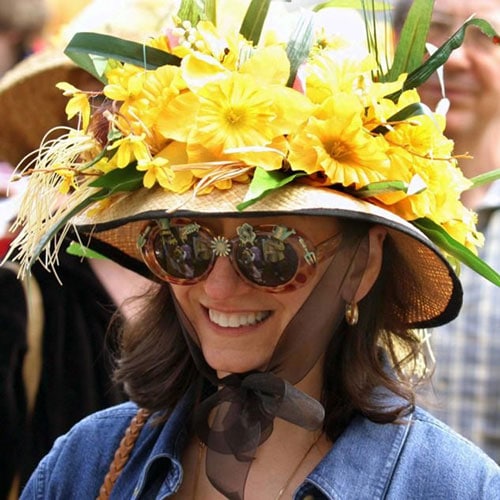 Dress Daffy – simple or elaborate -- we love to see your festive Daffodil Festival hats! Take a selfie or a group photo and share it with us for the 2021 virtual show.