Virtual and Social Distancing Events 2021
Due to the COVID-19 pandemic and state and town restrictions, the Nantucket Island Chamber of Commerce, organizer of the annual Nantucket Daffodil Festival, had to cancel the 2021 Daffodil Festival in-person gatherings. In its place, the Chamber presented a spring initiative called Help Our Businesses Bloom and worked with Nantucket.net & other island organizations to present virtual activities on this website.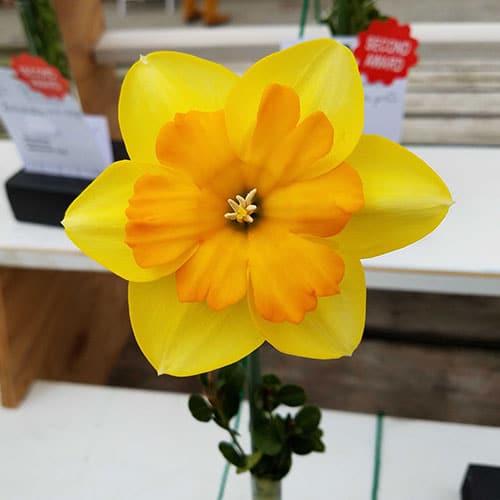 Did you grow the perfect daffodil, create a bright daffodil arrangement, or take a stunning daffodil photo? All of the above? Share them by entering the Nantucket Garden Club's virtual Daffodil Show!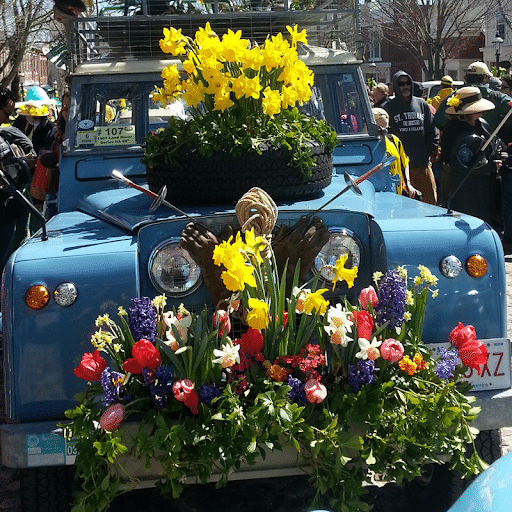 Decorate your antique car in Daffodil Festival style, don your daffy best, and go for a drive. Upload a photo of your decorated car or Daffy, and plan to attend in-person next year!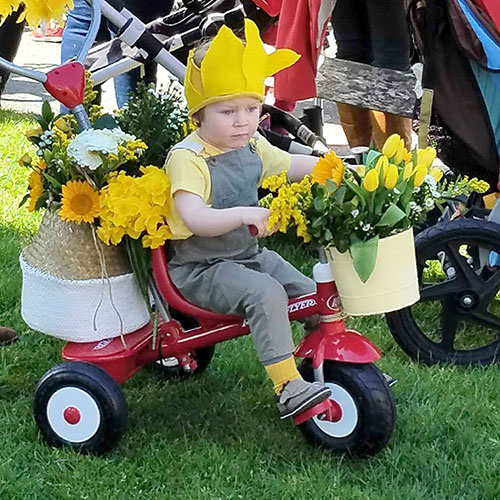 Help your children adorn their bikes with daffodils and go for a ride on one of our island's beautiful bike paths (or where ever you are located)! Upload a photo of your decorated bike!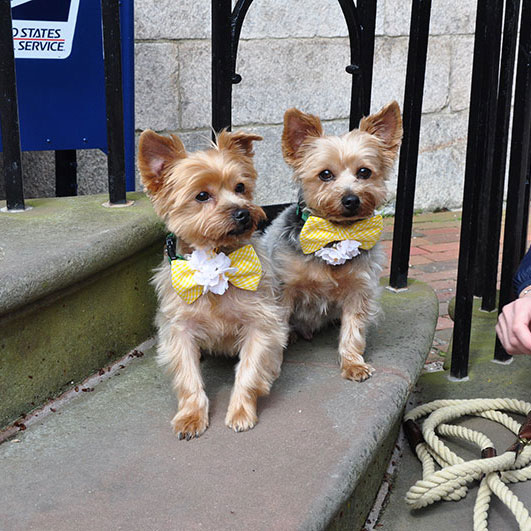 Dogs, cats, bunnies . . . when the Daffy Pet Parade is virtual, any animal can participate! Upload photos of your animal donning their Daffy Best. NiSHA will choose winners, and Geronimo's will provide prizes.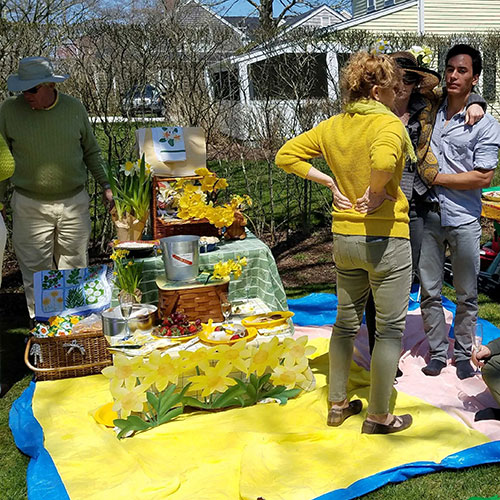 Order a daffodil inspired picnic from a Nantucket restaurant, takeout establishment, or bakery, and enjoy it at your favorite island park or beach or your own back yard!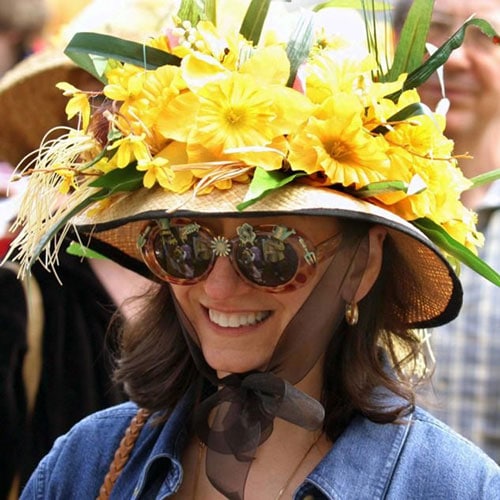 Dress Daffy – simple or elaborate -- we love to see your festive Daffodil Festival hats! Take a selfie or a group photo and share it with us for the 2021 virtual show.